Trying to figure out what to get your friends and family for Christmas? Look no further!
Whether you're shopping for your significant other, your best friend, or your parents, I've got you covered with 4 great gift ideas that won't break the bank.
Bean Envy Cold Brew Coffee Maker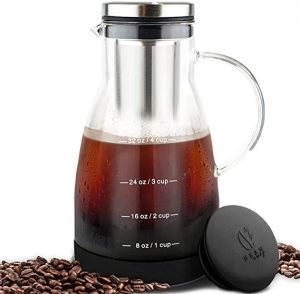 Some coffee drinkers are obsessed with finding the perfect cup of joe, and if you happen to know one of them, then the Bean Envy Cold Brew Coffee Maker is the perfect gift for them.
The Bean Envy Cold Brew Coffee Maker is easy to use and makes four cups of cold brew coffee in just minutes.
It's made of high-quality materials and has a tight seal that keeps coffee fresh. Plus, it's easy to store and serve from.
Anyone who loves coffee will love this brewer!
Night Light Bluetooth Speaker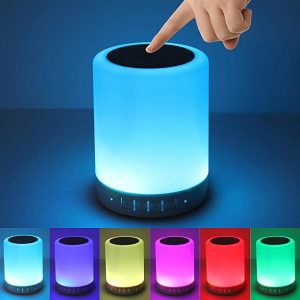 Looking for a unique gift that will fit anyone on your list? Look no further than the Night Light Bluetooth Speaker!
This all-in-one speaker can be used as a wireless Bluetooth speaker, touch-control LED mood lamp, SD card music player, hands-free speakerphone, table lamp, and night light for children. It also has 360° Immersive Sound that will make you feel the music like never before. Plus, the built-in mic supports excellent hands-free capability with noise-canceling software.
The Night Light Bluetooth Speaker would make an excellent Christmas gift for anyone on your list!
Toscana Charcuterie Board
If you're looking for a gift that is both unique and useful, look no further than the Toscana Charcuterie Board.
The board is made of hardwood and has a split-level design that allows for easy cutting of cheese. The three included cheese tools are also made of stainless steel and perfect for slicing hard cheeses. The carved moat around the perimeter prevents brine or juice runoff, making the board easy to clean.
Esmula Bartender Kit with Stylish Bamboo Stand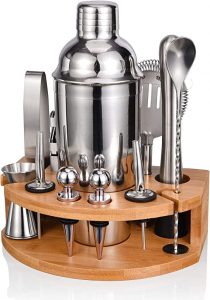 The Esmula Bartender Kit with Stylish Bamboo Stand would make a great Christmas gift because it is a professional bar display tool that has everything needed to create mixed drinks.
The bamboo stand makes the bar table look neat and elegant, while the smooth mirror effect on the shaker set gives it a sophisticated look.
This is the perfect gift for someone who loves to mix drinks, and it would look great on any bar table!
Time to Shop!
Christmas shopping doesn't have to be stressful or expensive. These four affordable gifts are sure to please everyone on your list. So take a deep breath, relax, and enjoy crossing people off your list, knowing that you've found the perfect present for them.